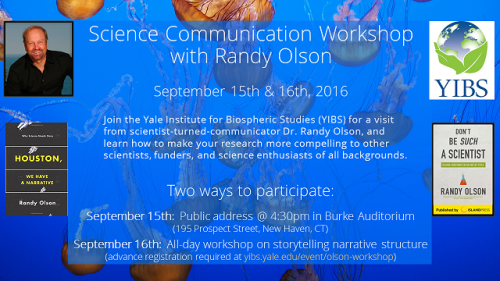 Registration is now open for our September 16th workshop on science communication with Dr. Randy Olson.
Randy Olson is a scientist-turned-filmmaker and science communicator known for developing the "And, But, Therefore" storytelling narrative style for scientists to tell stories about their research and to make their science more compelling to other scientists, funders, and science enthusiasts of all backgrounds.
Randy is offering two 3-hour workshops on campus on Friday, September 16 to teach Yale students and faculty this storytelling narrative approach. Registration will be capped at the first 50 respondents, but Randy is also offering a public lecture on September 15 for those who cannot join the workshop.