Program Synopsis
The YIBS Small Grants Program awards grants in all areas of biospheric studies, including but not limited to research primarily affiliated with the departments of Anthropology, Earth and Planetary Sciences, Ecology and Evolutionary Biology, the School of Public Health, Epidemiology, and the Yale School of the Environment. Proposals are solicited annually during the spring term (due in March) and results are announced before the completion of the term. 
Each year the YIBS Small Grants Program receives more proposals than it can fund. The director of the program will convene a committee to review proposals and assist in making funding decisions.
The 2021 funding cycle is closed.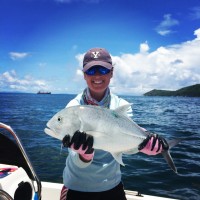 The YIBS Small Grants Program offer two types of awards, directed toward master's and doctoral students at different stages of their graduate programs:
Pre-Dissertation Grants are intended to help early-stage doctoral students gather pilot data to justify their planned dissertation work or terminal master's students conduct their thesis research. The maximum award is $3,000.
Dissertation Improvement Grants are intended to help doctoral students improve the quality of their dissertation by further developing a component of their work. The maximum award is $5,000.
Eligibility and application requirements vary by the type of grant. Please see the specific award solicitation for information.  
Application Procedure: Applications (including letters of support and supporting documents) will be submitted via the Student Grants and Fellowships website (search for "YIBS"). Please ensure that you begin the application procedure well in advance of the deadline to have adequate time for letters of support to be uploaded.
Contact Information
Program Director:  Casey Dunn
                            Professor
                            Department of Ecology & Evolutionary Biology
                            Yale University
                            casey.dunn@yale.edu 
---
Since 2002 the YIBS Small Grants Program has supported the research of more than 100 Yale graduate students