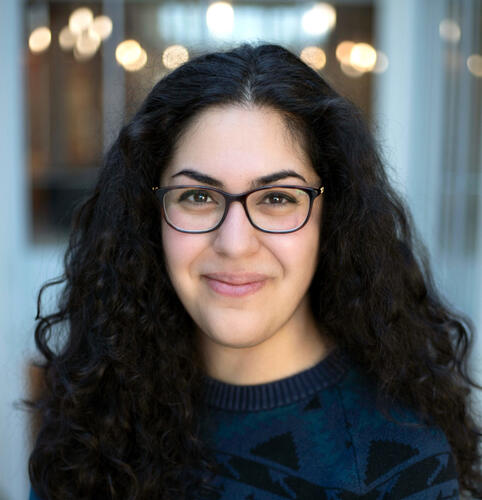 Yale Institute for Biospheric Studies (YIBS) Gaylord Donnelley Postdoctoral Associate, Armita Manafzadeh was presented the Romer Prize by the Society of Vertebrate Paleontology, one of the organization's top awards. Manafzadeh's abstract and presentation focused on the research on joint poses and functions that she did as part of her dissertation at Brown University — work that she is continuing at Yale.
The goal of her research is to figure out how joints and their functions have evolved over time and to construct the evolutionary history of vertebrate motion from that information. "She's very clearly among the absolute top people in the field at her career stage," said Bhart-Anjan Bhullar, an associate professor of Earth & Planetary Sciences at Yale. "Her research is unique, it's productive, and it's advanced — I think she's decades ahead of other people trying to do similar work." 
The award was based on an abstract that Manafzadeh submitted to the SVP and her oral presentation during the annual SVP meeting, which was held in Toronto between Nov. 2 and 5. For more information, click here for an article published by the Yale Daily News.