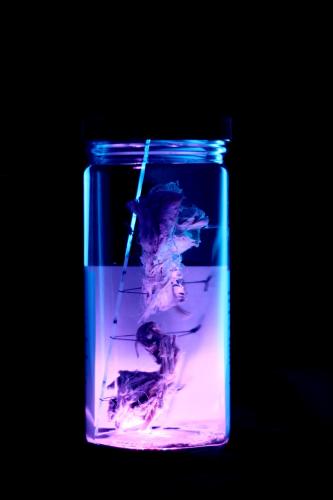 Mystery meat debunked! Neither sloth nor mammoth, declare Yale researchers.
An interdisciplinary team determined that a piece of meat, saved from a 1951 Explorer's Club banquet and long thought to be giant sloth or woolly mammoth, once belonged to a turtle. A green sea turtle served in soup. The study involved students and faculty from Ecology and Evolutionary Biology, Geology, and Anthropology, and was made possible by the YIBS Center for Genetic Analyses of Biodiversity. The famous specimen belongs to a collection at the Peabody Museum of Natural History.
Read more coverage at YaleNews and the New York Times, and view the paper at PLOS One.