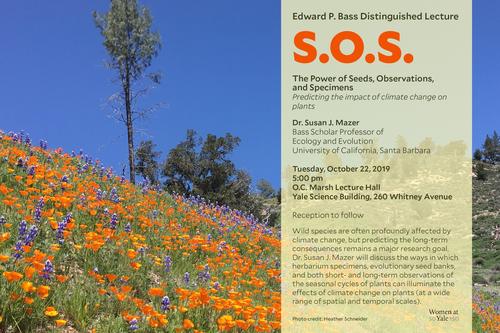 Tuesday, October 22, 2019
 - 5:00 pm
Location: 
O.C. Marsh Lecture Hall, 
Yale Science Building
see map
260 Whitney Avenue
New Haven, CT 06511
Wild species are often profoundly affected by climate change, but predicting the long-term consequences remains a major research goal. Dr. Susan J. Mazer will discuss the ways in which herbarium specimens, evolutionary seed banks, and both short- and long-term observations of the seasonal cycles of plants can illuminate the effects of climate change on plants at a wide range of spatial and temporal scales.
Dr. Susan J. Mazer, Bass Scholar and Professor of Ecology and Evolution, University of California, Santa Barbara
Photo credit: Heather Schneider