Ines Zucker, Ph.D.
Research description: Dr. Ines Zucker is a postdoctoral research associate in the Department of Chemical and Environmental Engineering at Yale University. Ines received a B.Sc. degree in mechanical engineering, M.Sc. in materials and nanotechnologies engineering, and Ph.D. in Environmental Engineering from Tel-Aviv University, Israel. Her postdoctoral research in the Elimelech research group focuses on the development of nanotechnology-based solutions for water decontamination, as well as environmental and health impacts of nanotechnology. Ines will continue her research as a faculty at the Faculty of Engineering and Porter School of Environmental Studies at Tel Aviv University (joint appointment) starting from January 2019.
Engineered nanomaterials are synthetic chemical products at the nanoscale that offer promise as enabling components in next-generation environmental technologies, but may also pose health risks through unintended exposure. In her post-doctoral research at the Elimelech research group, Ines develops advanced nanomaterials and novel strategies for a wide range of environmental applications. In addition, Ines conducts a fundamental research to provide new experimental insights into the mechanisms of interaction between engineered nanomaterial and a model of living cells with implications for ecotoxicity and human health.
Fellowship dates: October 2016 - October 2018
Josh Daskin, Ph.D.
Research description: Josh is a community and conservation ecologist with research focused on (1) how war and its aftermath affect wildlife populations, habitat loss, and human use of natural resources, and (2) how anthropogenic alteration of hydrological regimes affects ecosystems. The latter includes effects on biodiversity of climate- and land use-driven impacts on seasonal inundation patterns in tropical floodplains, and of climate-driven declines in temperate-zone snowpack. You can read more about his research at JoshDaskinEcology.com. 
Fellowship dates: September 2017 - August 2019
Maria Natalia Umana Medina, Ph.D.
Research description: Research description: Natalia's research at Yale, aims to identify ecological processes driving shifts in tree community composition and structure along a rainfall gradient in a tropical forest in Panama. Natalia is working with Assistant Professor Liza Comita of the School of Forestry and environmental studies.
Fellowship dates: July 2017 - December 2019
Karolina Heyduk, Ph.D.
Research description: Originally from the Midwest, Karolina completed a bachelors of science in Economics and the University of Wisconsin-Madison in 2011. From there she went to the University of Georgia, where she graduated with a PhD in Plant Sciences in 2015. Karolina worked as a post-doc for two years at UGA before coming to Yale.
Her research is on the evolution of specialized photosynthetic pathways in plants. She integrates plant physiology, genomics, and phylogenetics to understand how modifications to plant photosynthesis arose, and how they are maintained today. Karolina is working with Dr. Erika Edwards in the Department of Ecology and Evolutionary Biology.
Fellowship dates: July 2018 - June 2020
Luke Parry, Ph.D.
Research description: Luke completed his PhD on fossil annelids at the University of Bristol in 2017. Prior to coming to Yale he was a postdoctoral fellow at the Royal Ontario Museum and University of Toronto in Canada. 
Luke's research at Yale focuses on understanding the origin of animal body plans, with particular focus on spiralians (molluscs, segmented worms and their close relatives). Much of this research is on fossil material from the Cambrian Period (541-485 million years ago) as well as comparative work on the morphology and phylogeny of extant organisms. 
Fellowship dates: February 2018 - January 2020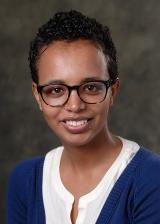 Mahlet Garedew, Ph.D.
Research description: Prior to joining the Center for Green Chemistry and Engineering at Yale, Mahlet worked with Prof. Saffron and Prof. Jackson at Michigan State University where she received her Ph.D. in Biosystems and Agricultural Engineering with a research focus on conversion of biomass to value-added intermediates using pyrolysis and electrocatalysis. More specifically, she investigated the effectiveness of a ruthenium catalyst for improving energy content and stability of phenolic compounds derived from the thermochemical degradation of lignin. Additionally, Mahlet was also part of the Environmental Science and Policy Program (ESPP) and a recipient the ESPP climate, food, energy and water (C-FEW) summer fellowship. Through her involvement in the ESPP program, Mahlet had the opportunity to explore the interdisciplinary aspect of her research. 
Outside of her research work, Mahlet enjoys working with students and is passionate about mentoring students from underrepresented backgrounds to pursue careers in STEM fields. While in her graduate program, Mahlet volunteered her time working as a tutor and mentor with programs such as Engineering and Science Success Academy, Summer Research Opportunities Program, and College Assistance Migrant Program at Michigan State University. 
Through the support of the Donnelley Fellowship and the mentorship Dr. Paul Anastas, Mahlet hopes to continue her work on maximizing carbon efficiency of biomass conversion processes by deriving high-value products from biomass while implementing the principles of green chemistry to reduce energy requirements and losses.
Fellowship dates: July 2018 - June 2020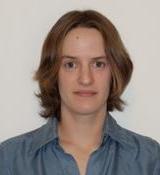 Jessica Kenigson, Ph.D.
Research description: Jessica completed her Ph.D. on causes of sea level variability in the North Atlantic Ocean in the Department of Atmospheric and Oceanic Sciences at the University of Colorado Boulder in 2018. She also completed an M.S. in Applied Mathematics at the University of Colorado Boulder.
Jessica's research at Yale focuses on how changes in the Arctic Ocean circulation influence the global ocean circulation and Earth's climate. She analyzes ocean and atmospheric measurements spanning decades to understand the far-reaching consequences of Arctic Ocean change, including influencing sea level rise in the North Atlantic Ocean. Jessica is working with Mary-Louise Timmermans in the Department of Geology and Geophysics. 
Fellowship dates: September 2018 - August 2020